Valens Myotein High Whey Protein, a bioactive whey protein product from medical nutrition range Valens Nutrition, is widely used by healthcare professionals and institutions across Asia for over 15 years.
It is now available in a mini Starter Pack of 14 sachets at most pharmacies throughout Malaysia, along with its 300g tin and 30 sachet box set.
"We launched this starter pack because we have been receiving feedback on whether we have a smaller pack for trial use," said Ms Soong Pik Kwan, Head of Marketing of Pharm-D Sdn Bhd. "There has been an increasing demand for protein supplements in the recent years, even more so since the pandemic. People are constantly looking for supplements to improve and maintain their health."
Compact and easy to use, this new packaging is also made for those who are always on the go. Whether you are on a trip, fitness routine or other activities, this mini pack is convenient and handy to be brought along for your protein needs.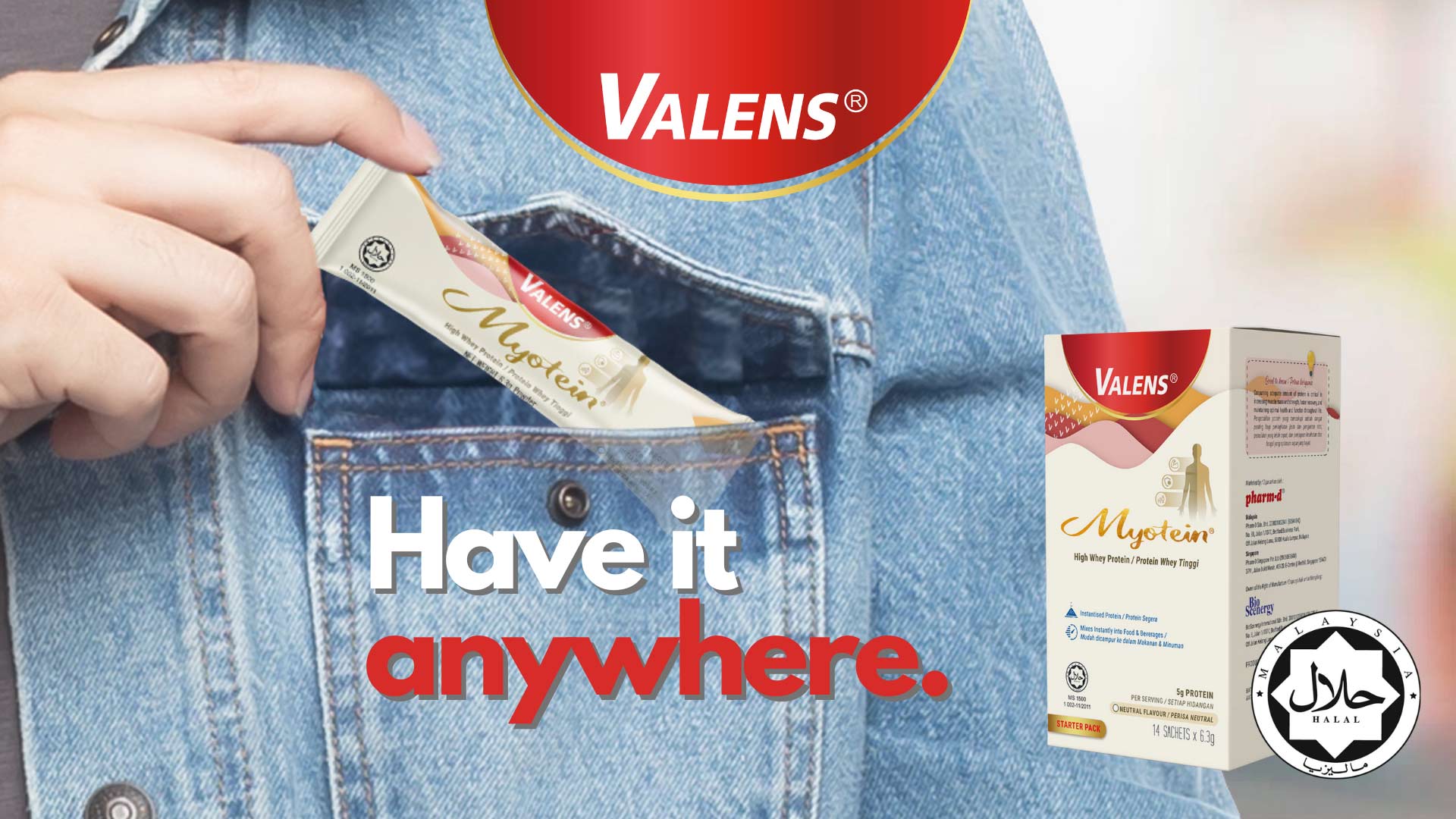 Purely bioactive whey protein concentrate imported from New Zealand, Valens Myotein is completely free from added sugar, flavouring and preservatives.
Bioactive whey protein is naturally rich in bioactive properties, such as Immunoglobulins and Lactoferrin, which are potent components to support the immune system1.
These are some immune system powerhouses found in bioactive whey protein,
Immunoglobulins: supports the immune system
Lactoferrin: antiviral, antibacterial, antioxidant and antifungal
Lactoperoxidase: inhibits growth of bacteria
Proteose peptone: enhances antibody production
Beta-Lactoglobulin: regulates lymphatic response
Alpha-Lactalbumin: enhances antibody response
Protein is a very important Macronutrient: a key nutrient which our body needs in a large (hence, macro) quantity every day, as protein's amino acids are constantly required to renew and repair our body cells and tissues, regulates various metabolic functions, and support our immune system by creating white blood cells, antibodies and antioxidants.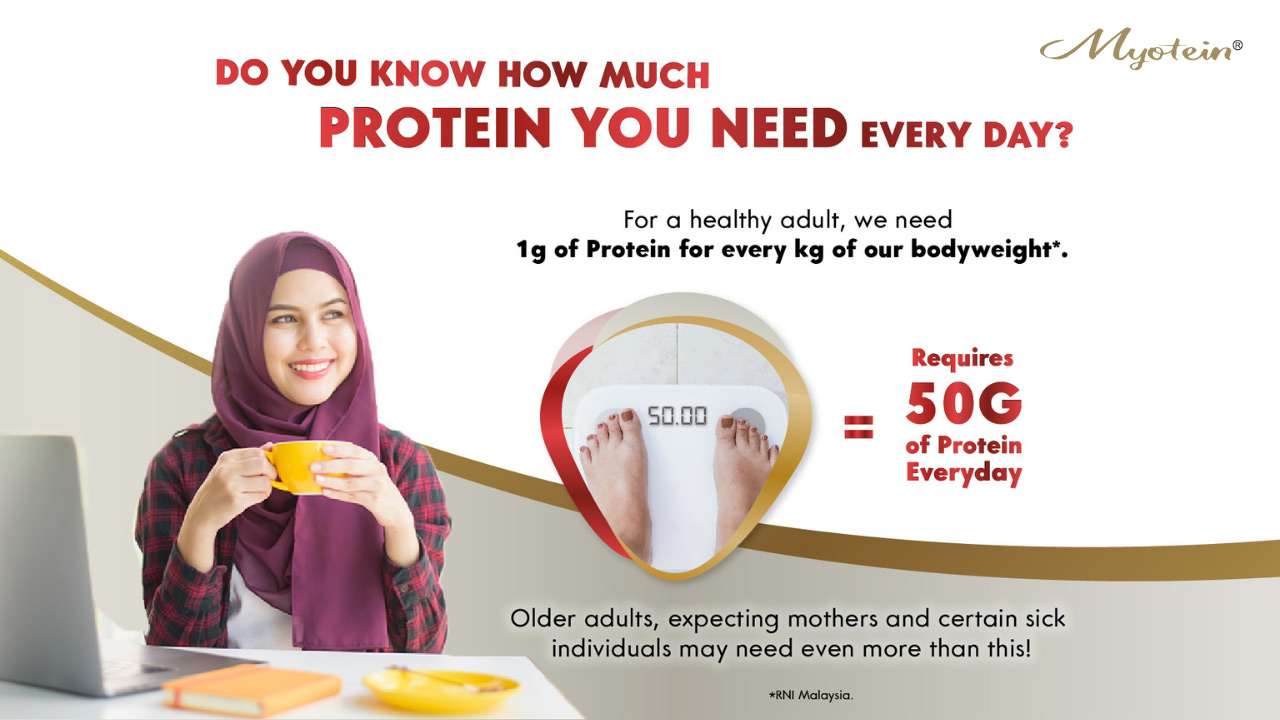 According to MRNI (Recommended Nutrient Intake of Malaysia), a healthy adult should ideally get 1 gram of protein for every kilogram of his or her body weight, each day. This means if you weigh 55 kg, you should be getting around 55 grams of protein every day.
Valens Myotein is commonly known among clinical dietitians and doctors for its high quality bioactive whey protein, and is often used for nutritional therapies and critical care management, which often require high protein intake.
Valens Nutrition is a range of medical nutrition products widely used in hospitals and long-term care facilities for oncology, surgery, wound care, ICU, pediatrics, geriatrics, dialysis and so on. It is widely recognised and used in hospitals, clinical practices and therapies.
For more information on Myotein High Whey Protein, visit their website here: https://myotein.valensnutrition.com/
For more information on Valens Nutrition, visit: https://valensnutrition.com/ 
References :
Geoffrey al. JACN 2007 Vol 26, No.6. Emerging Health Properties of Whey Protein and their Clinical Implications.
Disclaimer: This Website Does Not Provide Medical Advice
The information, including but not limited to, text, graphics, images and other material contained on this website are for informational purposes only. No material on this site is intended to be a substitute for professional medical advice, diagnosis or treatment. Always seek the advice of your physician or other qualified healthcare providers with any questions you may have regarding a medical condition or treatment and before undertaking a new health care regimen, and never disregard professional medical advice or delay in seeking it because of something you have read on this website.