Description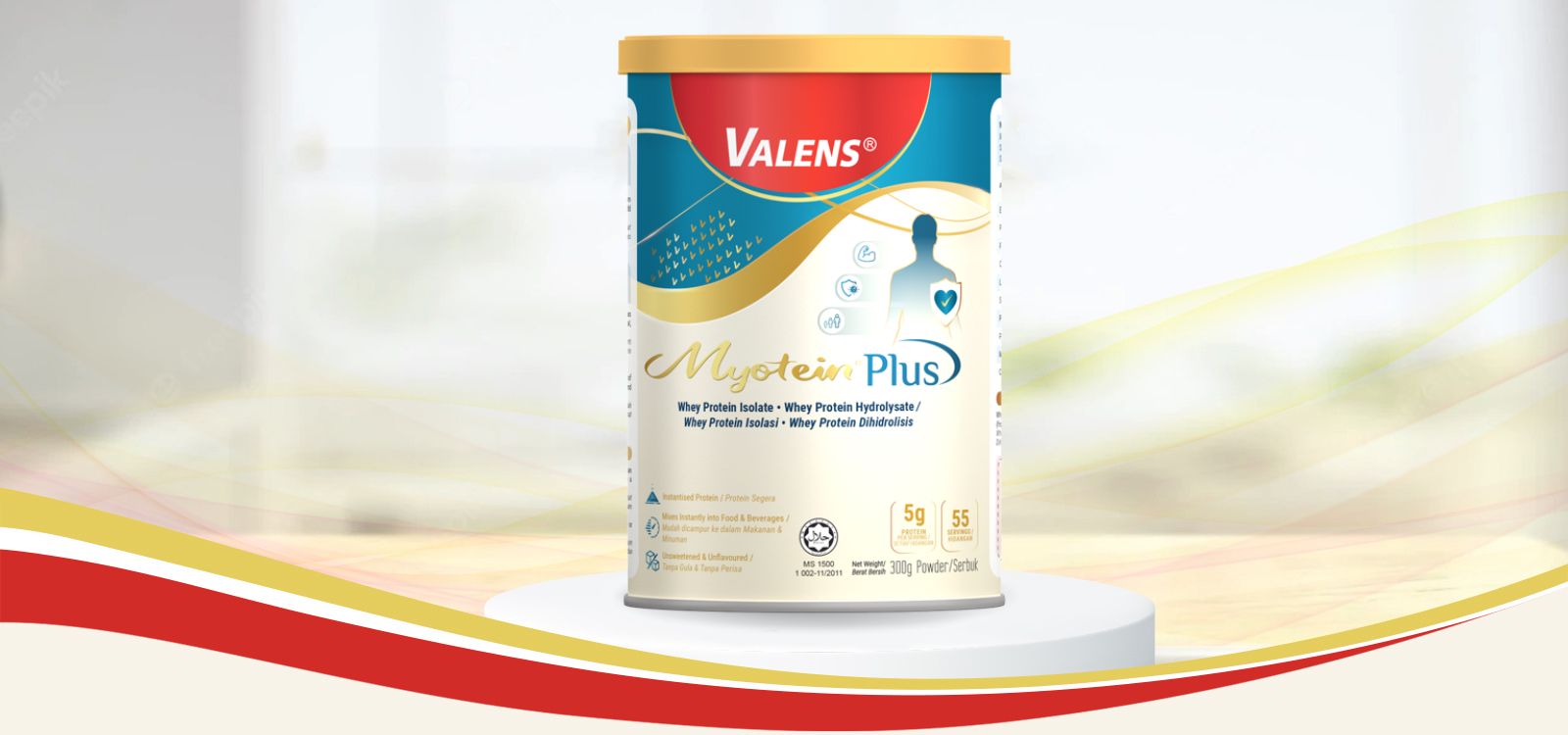 Instant Protein Powder Module
Protein is key to healthy tissue. We offer 100% high quality whey protein powder for people with increased protein needs, protein-energy malnutrition, protein deficiency, wound healing etc.
Ingredients & Nutrition Panel
Ingredients: Whey Protein Isolate, Whey Protein Hydrolysate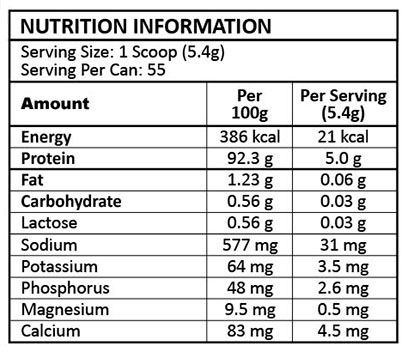 Mix with Liquids
Stir Valens Myotein® Plus with a small amount of feeding liquid to make a smooth paste, and then gradually add the remaining feeding liquid into the paste while stirring. For best mixing result, add Valens Myotein® Plus into desired amount of feeding liquid and briefly blend with blender. To avoid foaming, blend at low speed.
Mix with Foods
Sprinkle and stir in desired amount of Valens Myotein® Plus into premixed or prepared food such as mashed potatoes, soups, gravies, yogurt or oatmeal.
Used enclosed scoop to add recommended amount of protein based on the nutritional information and individual protein requirements of patients.
Lactose intolerance
Low serum albumin
Hard-to-heal wound
Hypersensitive gut
Severely malnourished (cachexia, anorexia, sarcopenia)
Hypermetabolic / Co-morbid condition
Paediatric protein booster
100% High Quality Whey Protein
Each serving provides 5g protein for muscle recovery
No lactose. No gluten
No artificial flavours or sweeteners
Very low minerals & electrolytes
Can be administered orally or by enteral tube feeding
Mixes well with feeding formula/beverages and variety of foods




Material Safety Data Sheet

Pharmacopoeias Compliance