Valens Myotein High Whey Protein, a bioactive whey protein concentrate from the medical nutrition range Valens Nutrition, is widely used by healthcare professionals and institutions across Asia for over 15 years.  
Consists of purely bioactive whey protein concentrate imported from New Zealand, Valens Myotein is completely free from flavouring, added sugar and preservatives. 
Bioactive whey protein is naturally rich in bioactive properties, such as Immunoglobulins and Lactoferrin, which are potent components to support the immune system1. 
These are some immune system powerhouses found in bioactive whey protein,   
Immunoglobulins: supports the immune system
Lactoferrin: antiviral, antibacterial, antioxidant and antifungal
Lactoperoxidase: inhibits growth of bacteria
Proteose peptone: enhances antibody production
Beta-Lactoglobulin: regulates lymphatic response 
Alpha-Lactalbumin: enhances antibody response
Protein is a very important Macronutrient: a key nutrient which our body needs in a large (hence, macro) quantity every day. 
Commonly known as the "Building Blocks of Life" for healing and restoration in the world of dietetics,  protein's amino acids are constantly required to renew and repair our body cells and tissues, regulates various metabolic functions, and supporting our immune system by creating white blood cells, antibodies and antioxidants. 
According to MRNI (Recommended Nutrient Intake of Malaysia), a healthy adult should ideally get 1 gram of protein for every kilogram of his or her body weight, each day. This means if you weigh 55 kg, you should be getting 55 grams of protein every day.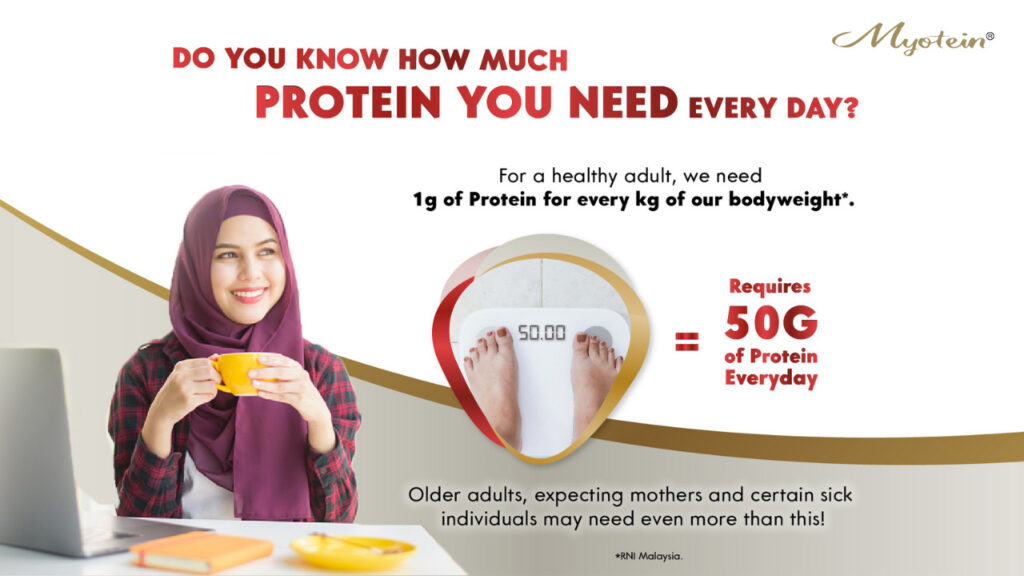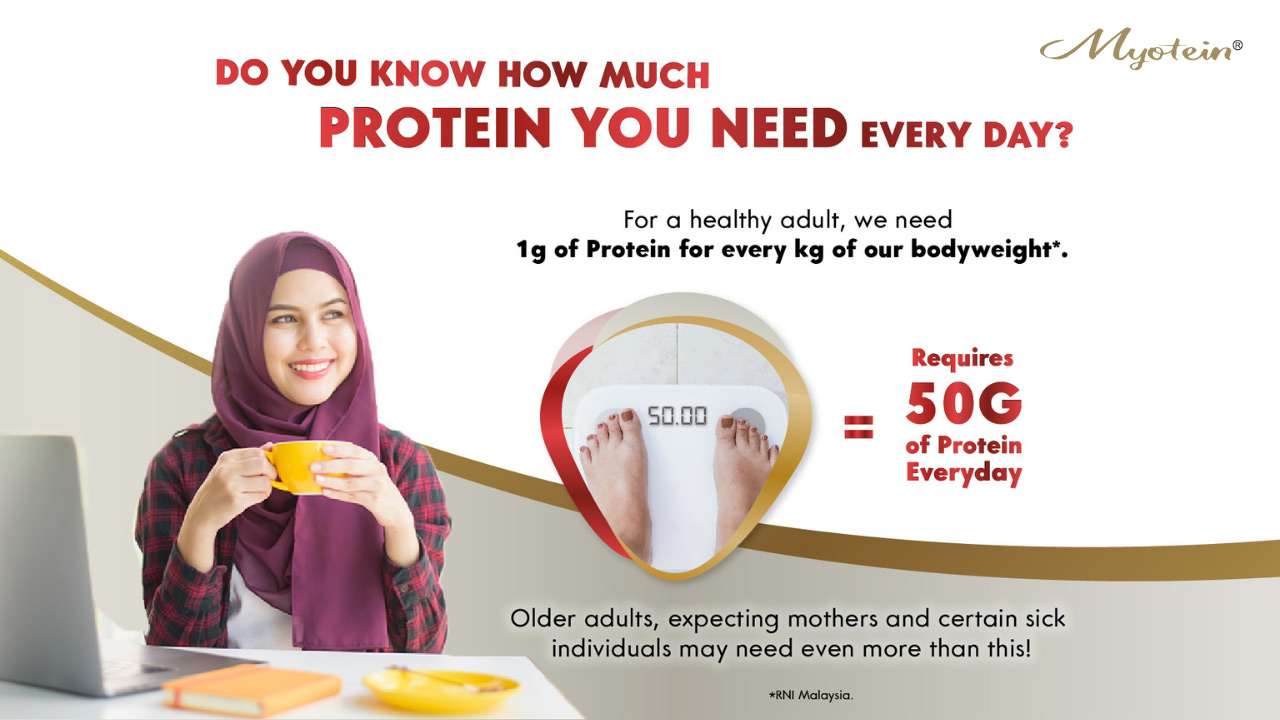 Made to complement the user's existing dietary habits, Valens Myotein does not contain any flavouring, which does not alter the taste of food and drinks much. 
This means it is completely free from artificial flavouring, and can be easily added into various types of beverages, regardless warm and cold, such as coffee, tea, cocoa, milk, smoothies, oats, cereals and so on, like a form of creamer to give the beverage a little boost.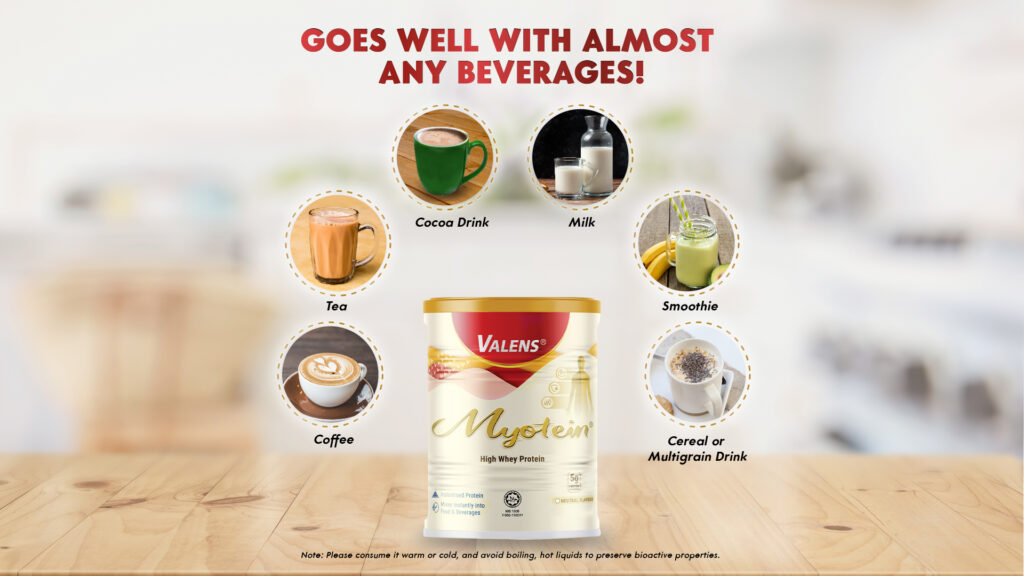 In the world of clinical settings and dietetics, Valens Myotein is commonly known among clinical dietitians and doctors for its high-quality bioactive whey protein suitable for patient use and clinical practices, such as nutritional therapies, surgery care, and critical care management and so on, which often require large intake of high-quality protein.
Valens Nutrition is a range of medical nutrition products widely used in hospitals and long-term care facilities for various areas such as oncology, surgery, wound care, ICU, paediatrics, geriatrics, dialysis and so on. 
For more information on Myotein High Whey Protein, visit: https://myotein.valensnutrition.com/ 
_____________________________________________________________________________________________________________________________________
References:
1. Geoffrey al. JACN 2007 Vol 26, No.6. Emerging Health Properties of Whey Protein and their Clinical Implications.